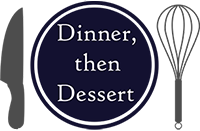 Personal and Private Chef Services
http://personalchef.dinnerthendessert.com/
Sabrina first started cooking for others in 2007 as a lunch service in her office. As she started cooking for coworkers who admired my lunches she'd make everyday. Soon that business was booming and she was making 8-10 lunches a day (with only 12 coworkers).
After culinary school Dinner, then Dessert transitioned into a full time personal chef and private chef business for clients who were young and old (some people you've heard of even!). While working as a full time chef was a fulfilling experience, soon kids came along and Sabrina was looking for a way to continue to be a part of people's kitchens virtually.
Sabrina presently works as a private chef for a small handful of existing clients and for dinner parties exclusively.