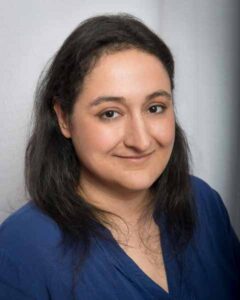 Sabrina Snyder is a trained professional chef with over 10 years of experience as a private chef, having cooked for dignitaries, professional athletes, members of Congress as well as families with young children, people with dietary restrictions and more.
Dinner then Dessert got its first start in 2007 as a lunch service for coworkers. Soon that business was "booming" in the small office of 12 people. An idea was born. After culinary school a personal chef service was launched. This service offered weekly dinner and lunch services, private chef nightly dinner services, cooking lessons and dinner parties.
In 2015 a full time transition was made from being a private chef to creating recipes online. It began with posting recipes shared with clients over the years as a way of staying connected to them. Over the years it has grown into a large food website that is shared by millions of readers a month who enjoy the recipes, share them with their friends and families and find joy in cooking again.
Currently Sabrina cooks for a small handful of current clients and for special events only.
In 2018 Sabrina began writing a cookbook set to be published by Harper Collins in September 2021. Read more about the Dinner, then Dessert Cookbook.